Medical marijuana is recommended for the treatment of a variety of symptoms. Find out whether your health insurance will help cover the bill.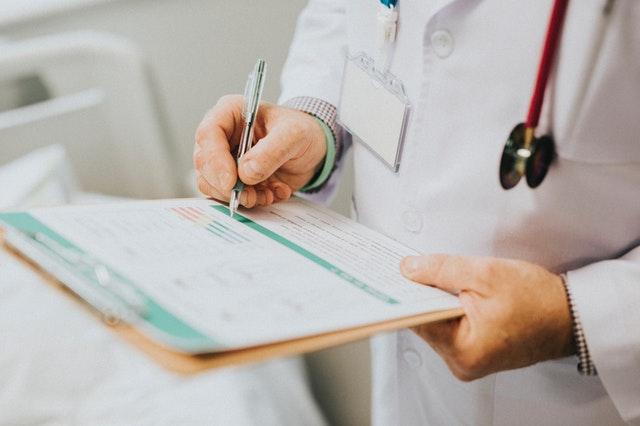 An increasingly large number of Americans—including adults and children—are relying on medical marijuana to manage life-threatening conditions ranging from rare forms of epilepsy to multiple sclerosis and even cancer.
These people live in one of the 33 U.S states where medical marijuana is now legal and routinely recommended by treating physicians. It's no wonder patients are asking: does health insurance cover medical marijuana?
Unfortunately, the answer is a resounding no.
Why Doesn't Health Insurance Cover Medical Marijuana?
Health insurance is a straightforward concept: you pay a monthly premium to the insurance company and in return, you receive financial assistance to cover treatments recommended by your physician. If medical marijuana is recommended by your physician (as required by law in all states where medical marijuana is legal), shouldn't your insurance company help pay for your medication?
Well, it's not quite that simple. Why? Several reasons.
The biggest reason why health insurance companies don't cover medical marijuana is that marijuana is classified as a Schedule I drug under the Controlled Substances Act. The United States Drug Enforcement Administration (DEA) classifies Schedule I drugs as narcotics "with no currently accepted medical use and a high potential for abuse." [1]
Even though several states have passed laws that remove state restrictions on the medical use of cannabis, the DEA stands firm on its decision stating that more well-controlled clinical trials are required to determine the safety and efficacy of cannabis in clinical settings. Although, this seems odd considering the abundance of scientific evidence already proving marijuana's immense medical value. In any regard, as long as this federal classification remains, it's doubtful insurance companies will cover medical marijuana.
The U.S. Food and Drug Administration (FDA) is another hurdle medical marijuana must face before receiving insurance coverage. Basically, the FDA is the main consumer watchdog that oversees the pharmaceutical system in the United States. The FDA's Center for Drug Evaluation and Research (CDER) assesses the safety of new drugs before they can be sold to American consumers. Ultimately, the FDA conducts well-controlled clinical trials to ensure drugs work correctly and that their health benefits outweigh their risks. To date, the FDA has not approved medical marijuana as a safe or effective drug for any reason.
For medical marijuana to be approved by the FDA, an investigator must first submit an Investigational New Drug (IND) application to the FDA for review. The IND should outline the investigator's qualifications, the protocol of proposed studies, informed consent from human subjects and assurances that their rights, safety, and welfare will be protected. As of today, the FDA has not approved a marketing application for marijuana.
Are There Any Exceptions?
Marijuana comes from the Cannabis Sativa L. plant, which contains more than 100 active chemical compounds, known as cannabinoids. Cannabinoids are responsible for the many therapeutic effects of marijuana.
The FDA has approved cannabidiol, a non-psychoactive cannabinoid, for the treatment of two rare forms of epilepsy, including Lennox-Gastaut syndrome and Dravet syndrome. These medications include Epidiolex (a non-synthetic version) and Nabilone (a synthetic version).
The FDA has also approved a synthetic form of tetrahydrocannabinol (THC), which can be prescribed for the treatment of nausea and vomiting caused by chemotherapy, and to stimulate appetite and prevent weight loss in patients with AIDS. This medication is known generically as Dronabinol and sold under the trade names Marinol and Syndros. Some private health insurers may provide coverage for these FDA-approved cannabinoid-based medications.
Does Medicare Health Insurance Cover Medical Marijuana?
Medicare is a federal government program that provides health coverage for Americans over the age of 65 years or who have a disability. Medicare is generally only required to cover FDA-approved drugs. As medical marijuana is not an FDA-approved drug, no insurance plans offered by Medicare cover medical marijuana. If your physician recommends medical marijuana for your approved condition, you need to pay for the full cost of your medication out of pocket. The cost incurred will not count towards your Medicare Plan B deductible.
However, some Medicare Part D (Prescription Drug) plans and Medicare Advantage plans may cover cannabinoid-based medications, such as Syndros, Marinol, Epidiolex, and Nabilone. Medicare Advantage and Part D plans are sold by private insurance companies. As a result, you will find that premiums, deductibles, and coinsurance vary from one plan to the next.
Does Medicaid Health Insurance Cover Medical Marijuana?
Medicaid is another state and federal program that offers health coverage for Americans with very low income. It is possible to be eligible for both Medicare and Medicaid, which work together to lower your medical costs.
Medicaid is also subject to federal law and will not cover medical marijuana until the DEA and FDA approve the drug. However, in the future, including medical marijuana could be a financially sound decision for both Medicaid and Medicare.
According to a recent report published in Health Affairs, the federal government could have saved taxpayers over $1 billion had they legalized medical marijuana nationally and added medical marijuana to Medicaid's approved list of prescription drugs. [2]
The study found that the average number of prescriptions filled by Medicaid beneficiaries was lower in states where marijuana is legal, suggesting that approving medical marijuana will lead to fewer prescriptions overtime—saving taxpayer's money.
Furthermore, since the legalization of medical marijuana and introduction of dispensaries in several states, prescriptions for addictive opioid painkillers, like morphine and hydrocodone have significantly declined. Between 2010 and 2015, hydrocodone prescriptions dispensed through Medicare declined by 17%, while morphine prescriptions decreased by 20% in states with medical marijuana laws. [3]
With opioid abuse, addiction, and deaths reaching epidemic proportions, a decrease in opioid prescriptions can be seen as a step forward. According to the National Institute of Drug Abuse, opioid overdose killed more than 47,000 people in 2017—up from just 8,000 just decades earlier in 1999. [4] It has been suggested that opioid deaths are to blame for America's third straight yearly decline in life expectancy. Not to mention devastating consequences on public health, including high rates of hepatitis C and HIV, as well as children born with opioid dependency, a life-threatening condition.
Fortunately, medical marijuana is frequently being discussed as an alternative for opioids. Nordic countries have shown that harm-reduction policies, including permitting the sale and use of small quantities of cannabis, steers users away from hard drugs.
Do Dispensaries Take Insurance for Medical Marijuana?
Registered patients can purchase medical marijuana from any licensed dispensary according to their state laws. However, medical marijuana dispensaries do not accept health insurance primarily due to the fact health insurance does not currently cover medical marijuana. This is related to the fact that medical marijuana is federally classified as a Schedule I drug and has not been approved by the FDA. Strict federal regulations prevent organizations, including insurance companies and banks, from conducting business with marijuana dispensaries. As a result, most dispensaries only accept cash payments.
How Much Does Medical Marijuana Cost?
All costs associated with medical marijuana are paid out-of-pocket. This includes:
Doctor Recommendation Office Visit
Cost: $250+
Most state departments of health require that you become certified by a state-approved medical marijuana physician. During this initial visit, the medical marijuana physician will assess your need for medical marijuana. If your condition qualifies, you could receive a recommendation on your first visit.
State Registration Fee
Cost: $75+
All medical marijuana patients in the United States must be listed on the Medical Marijuana Use Registry, a secure online database. Once you are officially listed on the register, you'll receive a medical marijuana ID card with your photo.
Medical Marijuana Dispensary Costs
Cost: $20 to $300+
The dispensary costs will depend on the type of medical marijuana and the administration method recommended by your physician. Administration methods range from capsules and oils to vaporizers and topical lotions. As a general guideline:
Capsules of THC, CBD, or a hybrid can range from $35 to $200+. For example, the retail price of Dronabinol (60 capsules of THC) is $257.
Tinctures containing extracted cannabis in a liquid form range between $20 and $200+.
Vaporizer pens and pre-filled cartridges cost between $100 and $300+.
Cartridges, alone cost $35 to $60.
Renewal Fee
Cost: $75
Medical Marijuana ID cards are valid for 12 months. To remain on the medical marijuana registry, you will need to submit a renewal application each year, which incurs a processing fee of $75.
Follow-Up Visits
Cost: $80 to $200
Depending on your state laws, you will need to be re-certified periodically throughout the year, usually every seven months or 210 days. In order to get re-certified, you will need to make an appointment with a state-approved medical marijuana physician who will re-evaluate your individual need for medical marijuana.
Speak to a Medical Marijuana Physician Today
Although scientific research has been hampered by federal regulations for decades, we now know that marijuana has immense medicinal value. Specific constitutes of cannabis are effective at reducing pain and inflammation, as well as controlling epileptic seizures and reducing nausea, vomiting, and pain due to chemotherapy.
THC physicians are here to help people in New York and Florida receive the medical treatment they need. If you have any questions about getting a marijuana card, please browse our how-to page for more information or contact us if there is anything we can answer for you!
References: